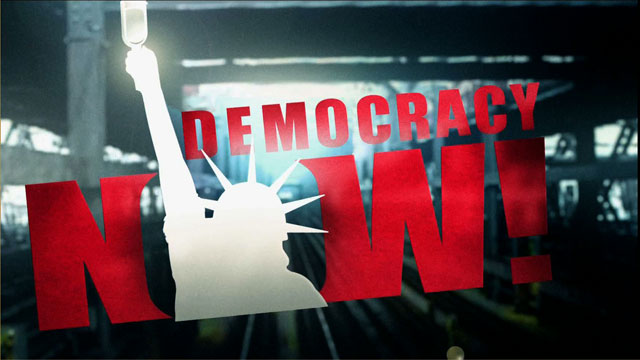 Media Options
---
Guests
William Hartung

Director of the Arms Trade Resource Center at the New York based World Policy Institute. He is the author of And Weapons for All and Star Wars: The Economic Fallout.

Gordon Clark

The director of the Washington DC-based Peace Action, the largest grassroots peace group in the U.S.
Former Republican Senator William Cohen goes before his friends and colleagues in the Senate today for confirmation hearings to replace outgoing Defense Secretary William Perry. He's expected to win the nomination easily and the Pentagon says that he could be sworn in as early as this afternoon.
But despite Senate Armed Services Committee's casual attitude, Cohen's nomination comes at a time of profound changes in both the military industrial complex at home and the role of U.S. troops abroad. Huge military contractors, like Boeing and McDonnell Douglas, are merging into ever larger conglomerates; the Pentagon is awarding huge contracts like the $750 billion deal to build more jet fighter places; and abroad, NATO is expanding rapidly, pushing right up against the border of Russia. Today we look at some of these major transformations underway in the military.
---