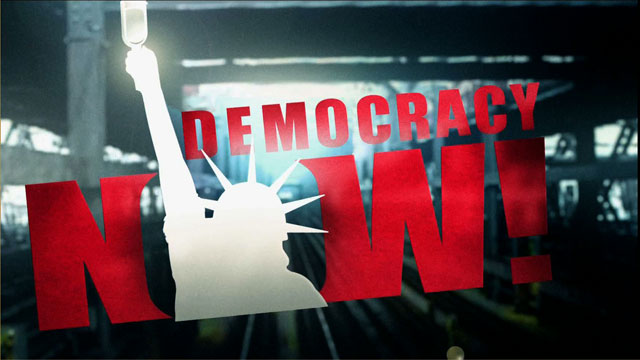 This is viewer supported news. Please do your part today.
Donate
---
Guests
CRISTOBAL BONIFAZ
The lead attorney representing the Ecuadorian Indians and a native Ecuadorian.
---
For the first time, and over strenuous objections from the Clinton administration, a foreign government is suing a US oil company in an American court over environmental destruction in its homeland. The government of Ecuador recently reversed its position on the landmark case, Aguinda v. Texaco, and filed papers on the side of Ecuadorian Indians in the US District Court in White Plains, NY. The Indians say they suffer from severe medical problems as a result of Texaco's oil drilling in the lush rain forest region of Oriente. Texaco, which has just settled a hundred million dollar race discrimination lawsuit, denies the charges.
---