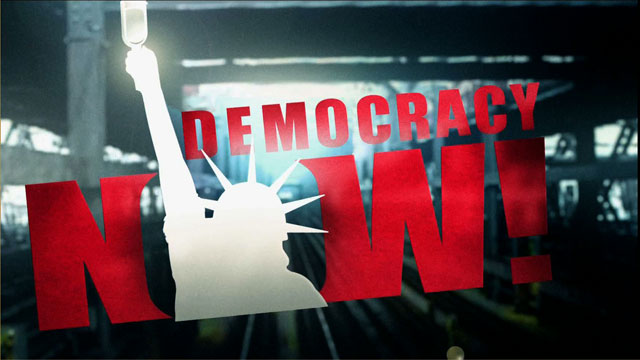 Media Options
Today marks the second anniversary of the execution of West African author and activist Ken Saro Wiwa. He led a campaign against the ecological devastation that petroleum giant Shell was causing in his homeland — the oil-rich region of Nigeria called Ogoniland. The protests targeted the company's abusive practices and even caused a partial shutdown of some of its facilities. But the Nigerian military regime, led by General Soni Abacha, launched a wave of fierce repression against the Ogoni, which led to the hanging of Ken Saro Wiwa and eight other men on November 10, 1995, in the yard of Port Harcourt prison.
Tape:
Interview with Ken Saro Wiwa, the acclaimed author and Ogoni activist.
Guests:
Dr. Owens Wiwa, an official of the Movement for the Survival of the Ogoni People, known as MOSOP, and the brother of Ken Saro Wiwa.
Goodluck Diigbo, a former confidante of Ken Saro Wiwa and a youth organizer for MOSOP.
* (not his real name), a Nigerian activist arrested and tortured by the military regime of General Soni Abacha.
Related links:
9/17/97 Democracy Now!–"Nigeria Advocacy Day"
---