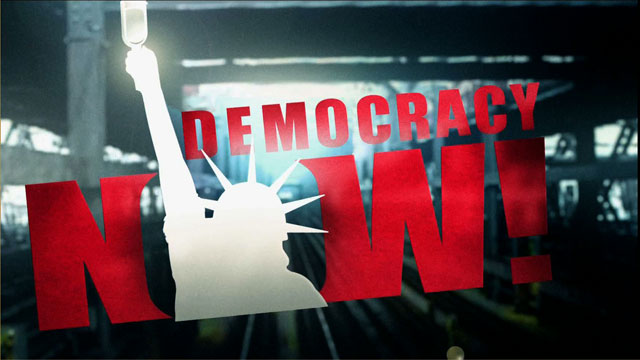 Media Options
Over the last few months, President Clinton has been heckled at several speeches for his stance on needle exchange. The administration has refused to fund programs that provide drug users with clean needles to stem the spread of HIV.
After on event in New York, longtime AIDS activist Bob Lederer raised the issue with one of Clinton's guest, comedian Al Franken author of Rush Limbaugh is a Big Fat Idiot. Franken then spoke to the President who told the comedian he privately supports federal funding of needle exchange programs, but cannot get it passed in the Republican Congress. Today is the first time this conversation is being reported publicly.
Guest:
Bob Lederer, senior editor at POZ magazine, a monthly for and about people living with HIV/AIDS and longtime AIDS activist with ACTUP-NY
John Iverson, longtime AIDS survivor since 1980, co-founder East Bay ACTUP,co-founder NEED Needle Exchange Emergency Distribution
Related links:
12/1/97 Pacifica Network News–"10th Annual World AIDS Day"
---