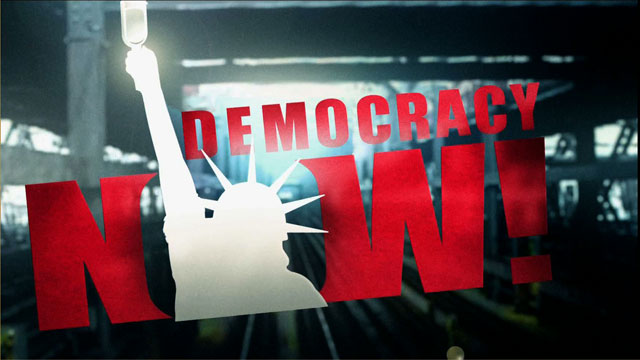 Media Options
Defense attorneys for Terry Nichols continued to defend their client before a Federal court in Denver, Colorado, yesterday. They've already called some 16 witnesses in an effort to distance Nichols from Timothy McVeigh, who was sentenced to death earlier this year for setting the April 19, 1995, bomb at the Oklahoma City Federal building that killed 168 people.
None of the witnesses saw Nichols with McVeigh, and only one has placed Nichols anywhere near McVeigh in the critical week before the bombing — an employee of a Herington, Kansas, surplus store who said Nichols asked to trade picks and axes for shingles.
Forty-two year-old Terry Nichols could face the death penalty if convicted of murder, conspiracy and weapons counts. His former Army buddy, McVeigh, has appealed his conviction on identical charges.
Guest:
Joel Dyer, the editor of the Boulder Weekly, an alternative newspaper in Boulder, Colorado. He is the author of ??Harvest of Rage: Why Oklahoma City is Only the Beginning published by Westview.
James Nichols, the brother of Terry Nichols who is now on trial on charges related to the Oklahoma City bombing.
??
.
.
.
??
---