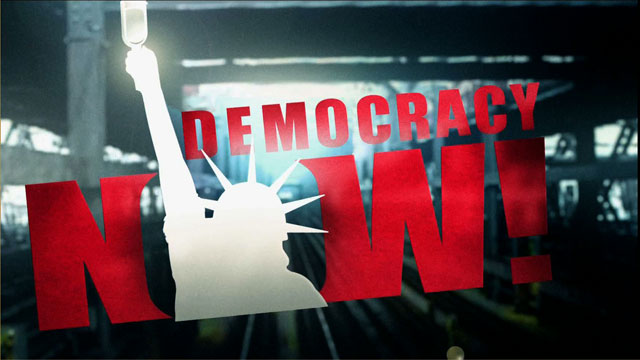 This is viewer supported news. Please do your part today.
Donate
---
Guests
David Sobel
Electronic Privacy Information Center (EPIC)
---
A look at electronic surveillance in the US and abroad. David Sobel summarizes the history of electronic surveillance and the recent FBI requests for greater access. The FBI has requested an upgrading of telecommunications to increase surveillance capacity, especially to cell phone and data networks. Telecommunications companies would be compensated 500 million dollars. Nick Hager talks about a global intelligence networks and New Zealand's role in electronic spying. Hager goes on to discuss the Echelon spy network and his investigative report on the global spy network including the location and function of surveillance facilities. Sobel focuses on the role of encryption.
---