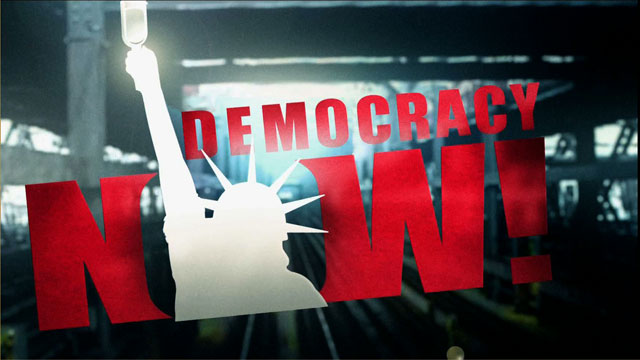 Media Options
Temple University in Philadelphia, Pennsylvania, yesterday unilaterally canceled Democracy Now! and pulled all Pacifica programming, including the Pacifica Network News, from its radio station WRTI. Also affected were 11 other radio stations across Pennsylvania, southern New Jersey, and Delaware — all part of the Temple University radio network.
The sudden decision was made as Democracy Now! began to air commentaries from Pennsylvania death row inmate Mumia Abu-
Jamal. University administrator George Ingram said that the university was planning to change programming on WRTI, but he added that the airing of Mumia's commentaries hastened the decision to cancel Democracy Now! and Pacifica Network News. Ingram said the commentaries were "inappropriate."
The decision by university administrators sparked immediate protest from listeners and the university community who branded the move censorship and an attack upon academic freedom.
TAPE: MUMIA ABU-JAMAL, a prisoner on Pennsylvania's death row comments on Mad Cow Disease.
---