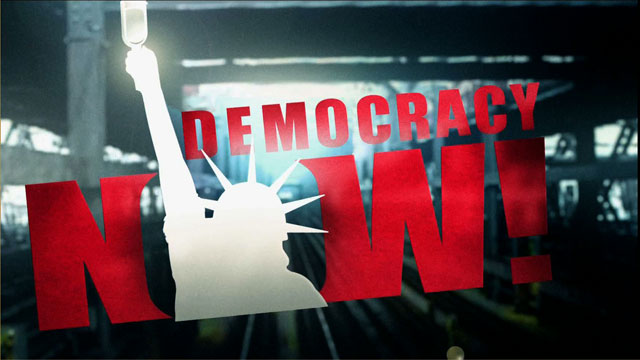 Media Options
Topics
---
Guests
Jeremy Scahill

author of the New York Times bestseller, "Blackwater: The Rise of the World's Most Powerful Mercenary Army." Jeremy is a Puffin Foundation writing fellow at the Nation Institute and correspondent for Democracy Now! He testified two weeks ago before the House Appropriations Subcommittee on Defense at hearing on defense contracting.

DR. ANDRE KAPANGA

A professor at Illinois State University in Bloomington, Illinois, and a member of the All North American Conference on Zaire.
After more than 30 years of brutal dictatorship, President Mobuto Sese Seko of the Central African country of Zaire faces a powerful insurgent army. The rebel Alliance of Democratic Forces for the Liberation of Congo-Zairian now controls the eastern portion of Zaire and is now threatening to move on to the capital Kinsasha.
Meanwhile, the UN, the European Union and the French government are
demanding a cease-fire and actively discussing some kind of military
intervention in Zaire. But rebel leader Laurent Kabila says that direct talks
must be held with the ailing 66-year-old dictator, President Mobuto.
---