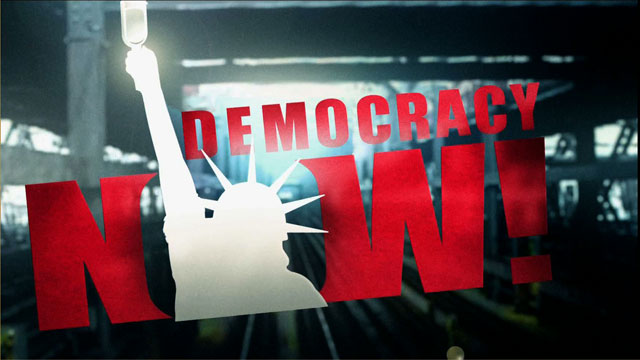 Media Options
Peru's hostage crisis, which came to a bloody end last week with
the storming of the Japanese embassy residence, the freeing of 71
hostages and the killing of all 14 Tupac Amaru rebels, focused
world attention on — at least for a brief moment — on Peru's
judicial apparatus and the condition of its prisons.
This week, a group of Congressional representatives will be holding
hearings on the human rights record of the Peruvian government and
the condition under which defendants and tried, sentenced and
jailed.
One case that Congress members will be looking at is that of Lori
Berenson, a 27-year-old American who was sentenced to life
imprisonment by hooded judges in a secret Peruvian military
tribunal back in January 1996.
Here to talk about Lori Berenson's case for the first time since
Peru's hostage crisis began four months ago are Lori Berenson's
parents — Rhoda and David Berenson.
GUEST: RHODA BERENSON, a physics professor at Nassau Community
College in Long Island, New York.
GUEST: MARK BERENSON, a statistician at Baruch College of the City
University of New York.
---