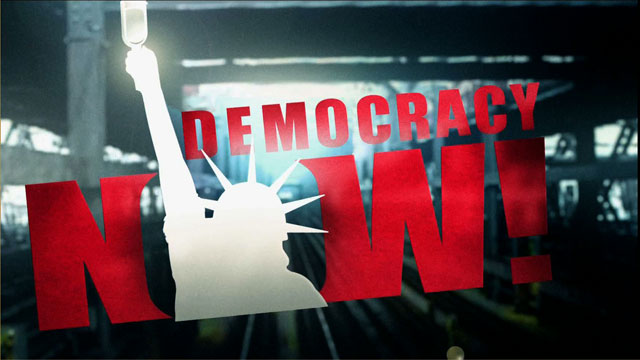 Media Options
Guests
Larry Hamm

community organizer in Newark and chair of the People's Organization for Progress. He joins me now in the firehouse studio.

Roberto Lovato

a writer with New America Media and a frequent contributor to the Nation Magazine. He is also the former Director of the Central American Resource Center in Los Angeles, which was the country's largest immigrant rights organization.
---
Cigarette makers, some state attorneys general and health groups announced a settlement Friday that could change the way cigarettes are marketed in the United States and provide billions of dollars in compensation to states. If passed by Congress as is, the deal would put an end to class action lawsuits against the tobacco giants.
The agreement would require tobacco companies to pay $368 billion Over the next 25 years to compensate states for the costs of Treating smoking related diseases, and finance nationwide anti-Smoking programs.
Guest: Ralph Nader, consumer activist and former Green Presidential candidate
---