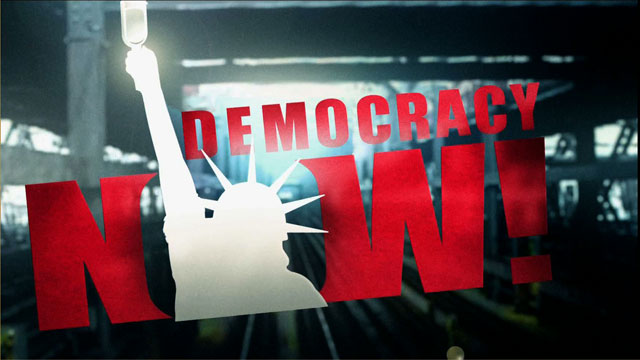 Media Options
Guests
Rep. John Conyers

chair of the House Judiciary Committee. He joins us on the phone from Detroit.
Thousands of mourners flooded into New York's Riverside Church yesterday, paying their last respects to the life and work of Dr. Betty Shabazz, the widow of civil rights activist Malcolm X.
Dr. Betty Shabazz died one week ago today, just a few weeks after suffering severe burns in a fire allegedly set by her 12-year- old grandson, Malcolm.
Speakers at yesterday's memorial service included Coretta Scott King, poet Maya Angelou and Representative Maxine Waters the chairwoman of the Congressional Black Caucus.
Guests:
• Ossie Davis, actor, spoke at the 1965 funeral of Malcolm X.
• Ruby Dee, actor, spoke at the 1965 funeral of Malcolm X.
Taped statements from:
• Attallah Shabazz, the eldest daughter of Malcolm X and Dr. Betty Shabazz.
• Maya Angelou, poet and author.
• Merle Evers, the head of the National Association for the Advancement of Colored People.
---