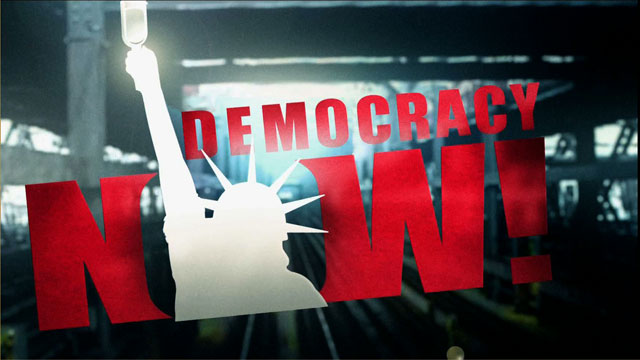 Media Options
Guests
Scott Horton

Columbia law professor and a contributor to Harper's magazine where he writes the blog, "No Comment."
---
The shooting death earlier this year of an 18-year-old goat herder by a secret US Marine anti-drug squad in the small farming town of Redford, Texas, has sparked renewed controversy over the increasing US military presence along the Texas-Mexico border.
On May 20, Ezequiel Hernandez was shot by Marines from the Joint Task Force Six (
JTF
-6), a military force established to crack down on illegal drug activities on the US border. The Hernandez shooting was the second on the border this year involving
JTF
-6 and the first fatality since the program was launched in 1989.
Guests:
• Maria Jimenez, the director of the American Friend Service Committee's Immigration Law Enforcement Monitoring Project based in Houston, Texas. The group documents human and civil rights violations in the enforcement of immigration law.
• Kevin Zease, the head of Common Sense for Drug Policy, a group working to increase discussion of drug policy alternatives based in Washington DC. He is also on the board of the Drug Policy Forum of Texas, a drug policy reform group based in Houston.
---