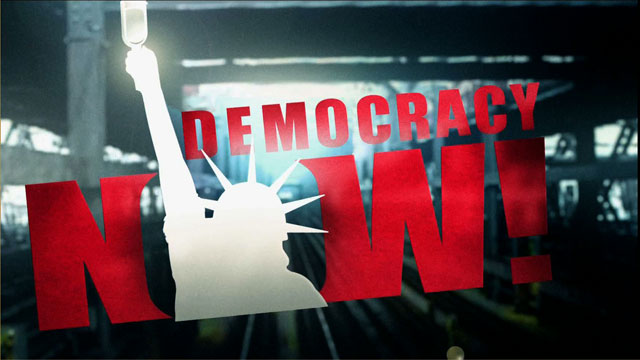 Media Options
NATO-led troops seized an alleged Bosnian Serb war criminal and killed another yesterday in their first ever raid against Bosnian war crime suspects. But the operation did not target the most prominent Bosnian war suspects — former Bosnian Serb leader Radovan Karadzic and the former military chief, Gen. Ratko Mladic. And there is still widespread skepticism that the 30,000 NATO troops will not make a concerted effort to arrest those two leaders and other indicted war criminals.
The arrests came on the eve of the second anniversary of the fall of Srebrenica and in the wake of a stepped-up international campaign by human rights groups to arrest indicted war criminals in the former Yugoslavia.
Guests:
• Sirdjan Dizdarevic, the chair of the Helsinki Committee for Human Rights in Bosnia.
• Diane Paul, a field researcher on the former Yugoslavia for Human Rights Watch/Helsinki.
• Bill Strubner, formerly a senior official with the Organization for Security and Cooperation in Europe and presently an advisor with the International War Crimes Tribunal in the Hague.
---