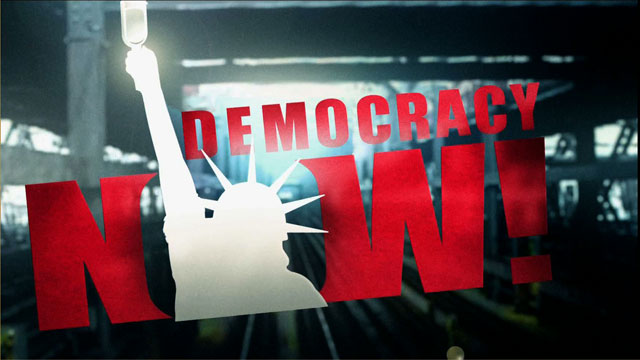 Media Options
Guests
Liliana Segura

an activist with the Campaign to End the Death Penalty and a freelance writer published in The Nation and Alternet.
---
A Belgium military court this week acquitted two Belgian peacekeepers accused of torturing a Somali boy in 1993, saying the soldiers were just playing a game.
The soldiers were photographed by a Belgian newspaper stretching the boy over an open fire. And Monday they were acquitted of engaging in torture, assault and battery and threatening behavior. The soldiers were among the UN peacekeepers from 21 countries sent to Somalia in Operation Restore Hope. The Belgium scandal comes in the wake of similar allegations against Canadian and Italian forces.
Guests:
• Peter Oppen, a journalist with Belgium's leading daily called Het Laatste Nieuws (The Latest News). He first broke the story on the allegations of Belgian soldiers torturing and assaulting Somalis.
• Alex De Waal, of Africa Rights, a human rights group based in London, England.
---