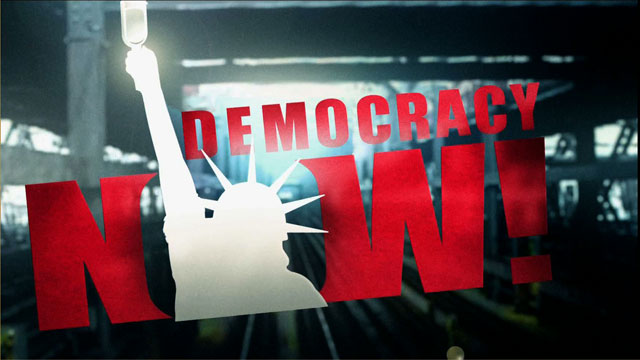 Media Options
Guests
Anthony Romero

executive director of the American Civil Liberties Union and author of the book, "In Defense of Our America: The Fight for Civil Liberties in the Age of Terror."
---
The North American Treaty Organization formally invited Poland, Hungary and the Czech Republic yesterday to join the North American and Western European military alliance. The largest expansion in NATO's 48-year history, which was decided by leaders of the alliance's 16 governments, was agreed on after weeks of debate over whether to include Romania and Slovenia in the initial round of East European interests.
Still, the expansion has drawn fierce criticism. Yesterday, Russia again denounced the expansion, saying an enlarged NATO threatens Russia and creates new divisions in Europe. A large majority of the US foreign policy establishment has long opposed the move.
Guests:
• Andreas Zumach, A correspondent based in Geneva covering international security issues for the last ten years. Die Tageszeitung, daily in Berlin. Zumach also works for other German, Swiss and Austrian.
• Lauren Van Metre, program officer on Central Europe and the Balkans at the US Institute for Peace, where she runs the working group on NATO which brings together policy analysts and government officials. Until last year, she was the special assistant to the assistant secretary for international security affairs at the Pentagon.
• Ambassador Jonathan Dean, formerly a US diplomat and US Representative to the NATO-Warsaw Pact force reduction negotiations in Vienna between 1978 and 1981. Presently, he advises the Union of Concerned Scientists on international security issues.
---