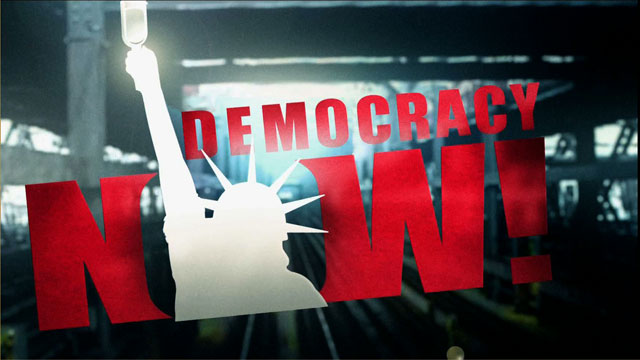 Media Options
Guests
Charlie Savage

Winner of the 2007 Pulitzer Prize for National Reporting. Savage covers national legal affairs for the Boston Globe with a focus on 9/11 issues. He has written extensively about President Bush's signing statements. He is the author of "Takeover: The Return of the Imperial Presidency and the Subversion of American Democracy."
The 15,000 ancient drawings carved into the lava rock in a vast area outside Albuquerque, New Mexico, have long been considered sacred by the Pueblo Indians of the American Southwest. In 1990, Congress recognized the significance of the petroglyphs by approving legislation establishing the 17- mile long and 7,200 acre site as a national monument.
But faced with growing development pressure, the city of Albuquerque wants to build a four to six lane road through a portion of the Petroglyph National Monument. And Republican Senator Pete Domenici has introduced a bill to exclude 8.5 acres within the National Monument for the road extension. But many Native Americans in the region oppose the road extension, arguing that it violates the sacred integrity of the petroglyphs.
Guests:
• Martin Chavez, the mayor of Albuquerque, New Mexico, and a leading proponent of the road extension.
• Laurie Weahkee, the lead organizer of the Petroglyph Monument Protection Coalition based in Albuquerque, New Mexico. She is half Zuni Pueblo and half Cochiti Navajo.
---