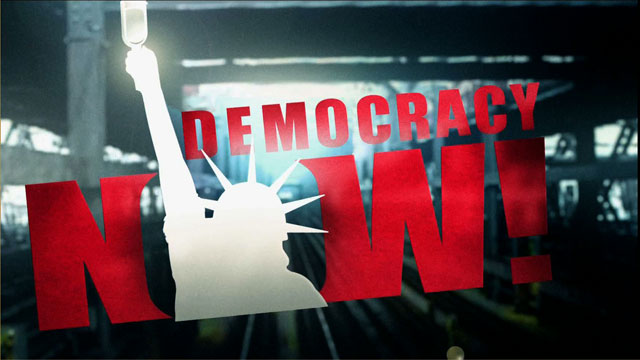 Media Options
Guests
Jeremy Scahill

independent journalist, Democracy Now correspondent, author of "Blackwater: the Rise of the World's Most Powerful Mercenary Army."
Last year, the annual conference of the National Coalition on Police Accountability drew a handful of activists. But at this year's conference in Philadelphia, more than 200 people from across the country came together last week to grapple with the problem of police abuse, corruption and democratic accountability.
A central theme of the conference was how the war on drugs has been used to increase the power of the police and the judiciary. Victims of police brutality and their families told the conference how the drug war is frequently used to justify police abuse and impunity. Among the speakers this year were Congresswoman Maxine Waters, the chair of the Congressional Black Caucus, and journalist Gary Webb, who broke the story on the link between the influx of crack cocaine in American cities and the
CIA
-run Contra rebels. He was recently demoted to a suburban bureau at the San Jose Mercury News.
Taped statements:
• Gary Webb, a reporter for the San Jose Mercury News whose Dark Alliance series last year outlined the link between the CIA and their client army in Nicaragua — the Contra rebels — and the explosion of crack cocaine in America's cities during the 1980s.
• Rep. Maxine Waters, chair of the Congressional Black Caucus.
---