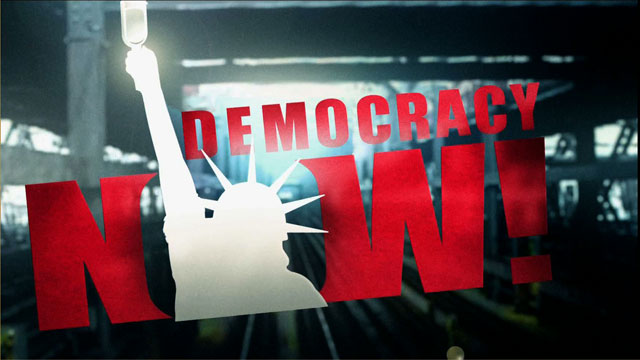 Media Options
Formal talks aimed at ending the five-day-old transport strike in the SanFrancisco area broke down last night. The 2,600 workers who walked out onSunday are contesting a two-tiered wage system and are demanding a payincrease. Bay Area Rapid Transit or BART covers a 95-mile network that linksS Some 275,000 people use the system every day.
Guests:
David Bacon, a labor journalist and associate editor for PacificNews Service. He is also a producer at KPFA-Pacifica Radio in Berkeley,California.
Ray Quang, a shop steward and fleet mechanic at Bay Area RapidTransit. He is the East Bay Vice President of SEIU Local 790, one of threeunions on strike.
Related sites:
.
.
.
---