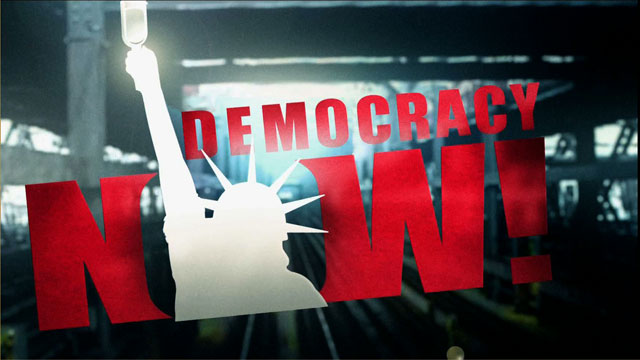 Media Options
Scientists, anti-nuclear activists and NASA veterans are stepping up their opposition to NASA's planned launch of the Cassini space probe, which is slated to take off later this fall and then explore Saturn's rings and moons. But because Cassini is fueled by 72 pounds of highly radioactive and poisonous plutonium, many safety experts, scientists, and anti-nuclear activists have vehemently opposed the launch.
Cassini was supposed to take off last month, but an air conditioner damaged part of the probe, delaying the mission. NASA is now aiming for a launch in mid-October.
Guests:
Bruce Gagnon, the state coordinator of the Florida Coalition for Peace and Justice.
Alan Kohn, a 30-year NASA veteran and former Emergency Preparedness Operations Officer at the Kennedy Space Center. He oversaw the last two plutonium launches — Galileo and Ulysses.
Related links:
.
.
.
---