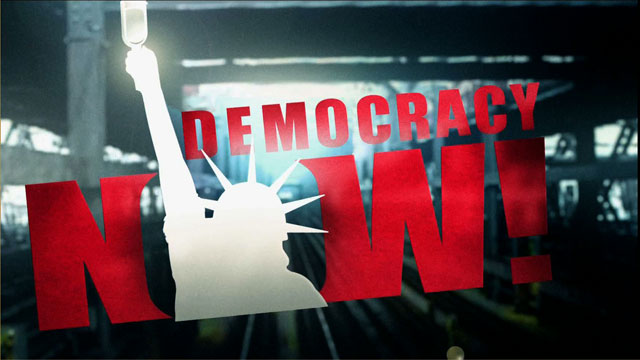 Media Options
If Martin Luther King had lived, he would have been 69 years old last Thursday. Today, January 19th, is the federal holiday that commemorates his birth. Dr. Martin Luther King — he led the Montgomery bus boycott of 1956, the march on Washington in 1963, the march from Selma to Montgomery in 1965; gave his historic anti-Vietnam war speech in 1967, and was killed in Memphis on April 4 1968, where he had gone to support a garbage workers'. strike.
In honor of his support of labor, Democracy Now! brings you his speech "Civil Rights at the Crossroads", where Dr. King outlines a plan of action for the civil rights movement, drawing on the labor struggle for inspiration. This speech was given on May 2nd 1967, less than a year before his assassination.
Tape:
Martin Luther King, Jr., "Civil Rights at the Crossroads."
---