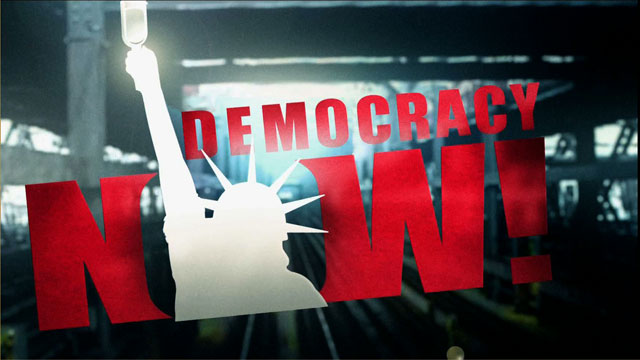 Media Options
Ahead of the Pope's historic visit to Cuba later this month, Amy Goodman traveled to Havana last week with Global Exchange, the human rights group based in San Francisco, California.
During the upcoming weeks, Democracy Now will play some of the many interviews with a range of Cubans and non-Cubans, including some Americans granted political asylum in the Caribbean country.
Tape:
Miguel Coyula, an architect with the Group for the Integral Development of the City of Havana.
The annual New Year's message of the Central Committee of the Cuban Communist Party which is broadcast every New Year's Eve at midnight.
Related link:
.
.
.
---