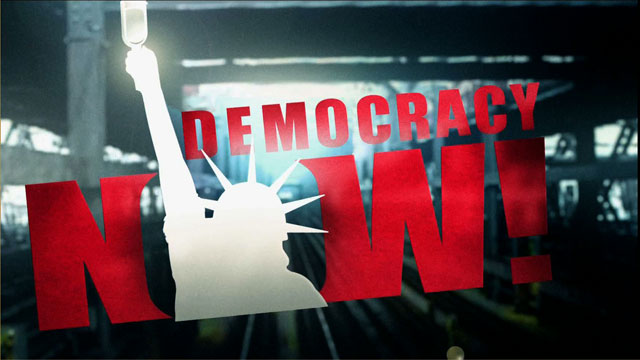 Media Options
Pre-trial hearings are slated to begin today in Amarillo, Texas, in a major lawsuit charging that TV talk show host Oprah Winfrey defamed the beef industry when she aired a program on Mad Cow disease. Texas cattleman are claiming that they lost millions of dollars because of questions raised about food safety on the program.
The lawsuit is shaping up as a crucial test of food disparagement laws which have already been enacted in thirteen states nationwide.
Guests:
David Bossman, president of the American Feed Industry Association.
John Stauber, the founder and executive director of the Center for Media & Democracy, a non-profit dedicated to public interest reporting on government and industry PR. He is the co-author with Sheldon Rampton of ??Mad Cow USA: Could the Nightmare Happen Here?
Related Links:
1/5/98 Pacifica Network News–"Texas Cattleman Case Against Oprah"
---