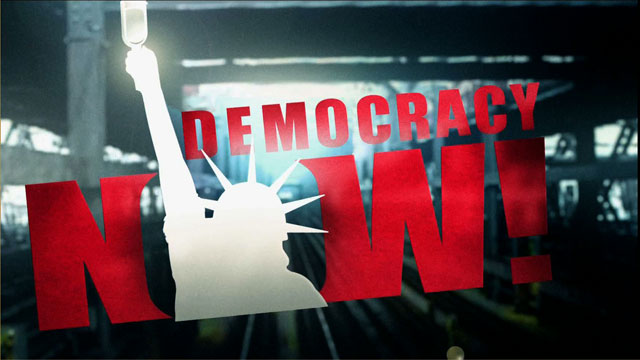 Media Options
This week, President Clinton's special envoy to Africa, Jesse Jackson, is visiting Ogoniland. Owens Wiwa, brother of Nigerian environmental activist Ken Saro-Wiwa and other Ogoni leaders are calling on Jackson to demand that Ken's body be turned over to the Ogoni for a proper burial.
Three years ago today, the Nigerian military dictatorship hanged Ogoni leader and playwright Ken Saro-Wiwa and eight other activists from Ogoniland. Their crime was protesting and exposing the relationship between Shell Oil and the military junta. Ken Saro Wiwa led hundreds of thousands of Ogoni in a protest against the environmentally devastating practices of the oil giant. Since that time, Shell has been forced to admit that it paid some of Nigeria's most notorious military and tried to import arms for these forces, something the Ogoni had suspected for years.
This past September, Democracy Now! producer Jeremy Scahill and Amy Goodman traveled through the Niger Delta, through the countless military checkpoints to hear the stories of a people seldom visited by journalists.
Tape:
Ken Saro-Wiwa, Ogoni human rights activist and author, in a 1994 interview with Amy Goodman and Pacifica station WBAI's Bernard White.
---