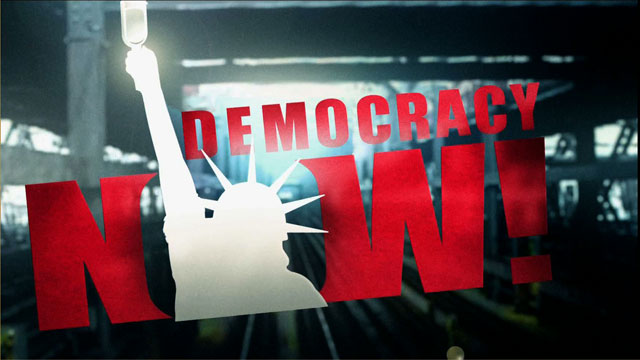 Media Options
Gulf War veterans say they suffer from serious health problems as a result of being exposed to several toxins during the war.
Guests:
Eric Gustafson, Gulf War veteran and founder of Education for Peace in Iraq Center (EPIC). He has returned to Iraq since the war on a humanitarian mission, and is currently organizing a delegation of Gulf War veterans to Iraq.
Cassandra Garner, Ill Gulf War veteran. She was a member of the 649th Military Police in Iraq during the war, and was exposed to seven toxins, including sarin gas.
Keith Boylan, Combat veteran of the Gulf War and currently the Persian Gulf Outreach Coordinator for the group Swords to Plowshares based in Berkeley, CA, which works with homeless veterans around the country. He is also suffering from Gulf War Syndrome.
Related links and contacts:
The National Gulf War Resource Center: 1-800 882 1316 ext 162 or 202.628.2700, ext 162.
Swords to Plowshares–Call: 415.252.4788
EPIC: 202.543.6176
---