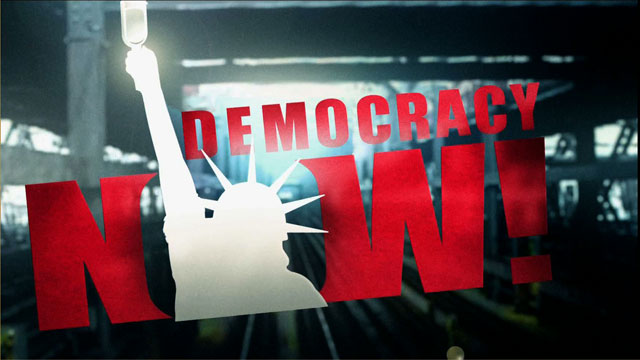 Media Options
In the worst violence since protesting toppled dictator Suharto last May, at least five people have been killed today in Jakarta. Indonesian security forces opened fire on thousands of protesters, and shot water cannons and tear gas into the crowds. Student activists who marched on parliament demanding greater democratic change in Indonesia said that more than 50 people were injured, and two were in critical condition. Armored personnel carriers rumbled along Jakarta's main boulevard.
The clashes followed two deaths–a high school student and a police officer–in similar street battles last night in Jakarta, which resulted in the hospitalization of more than 100 students.
Guest:
John Russo, member of Justice for All and the East Timor Action Network — recently returned from Indonesia.
Related link:
---