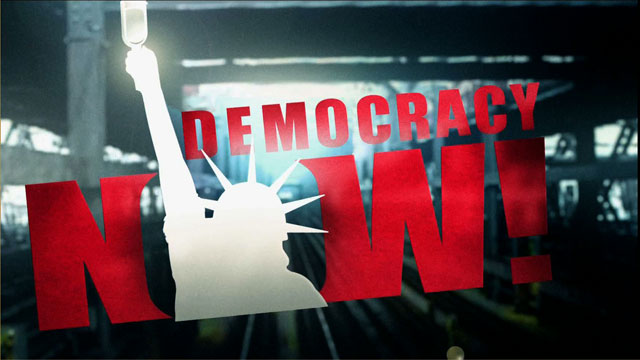 Media Options
While many Americans are making a political statement by staying at home today, for millions of others, going to the polls still evokes memories of police dogs, mass arrests and terror tactics by the power structure during the Civil Rights Movement. Voter intimidation is not a thing of the past. In many predominantly African American communities, voter intimidation is still used to discourage the black vote, and takes many forms — from threats of prosecution to police harassment. The U.S. Department of Justice has sent investigators out to 12 states where they have received complaints that minority voters are targeted for voter intimidation. Report Voter Intimidation by calling 1-800-253-3931.
Civil rights activists also point to other forms of disenfranchisement — such as the exclusion of candidates through campaign financing.
Guests:
Rev. J.M. Flemming, the Chairperson of Concerned Citizens for Equal Justice in Greenville, South Carolina.
Anne Braden, Co-Chair of the Southern Organizing Committee for Economic and Social Justice — also a civil rights and social justice activist for 50 years.
Winnett Hagens, Director of Fair Representation programs at the Southern Regional Council, an 80 year old civil rights organization advocating minority voting rights.
Related link:
---