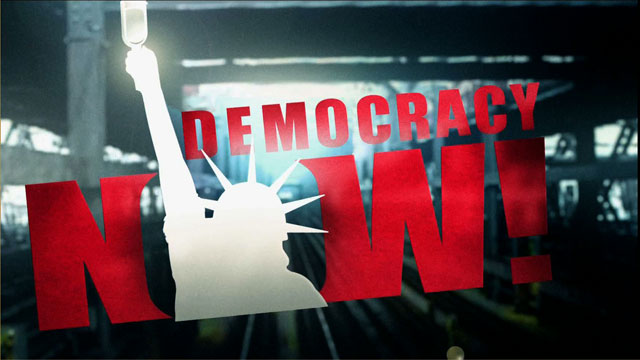 Media Options
President Clinton last night returned from his trip to Israel and the Palestinian territories to face the somber reality of almost certain impeachment by the House of Representatives. Republicans dashed White House hopes that the undecided group of moderate GOP House members would provide the swing vote against impeachment. One-by-one the Republicans announced they had reconsidered their position.
Last night, major African American figures from the entertainment world came together to celebrate the 50th wedding anniversary of actors Ruby Dee and Ossie Davis at a community theater benefit in New York.
Tape:
Bill Cosby speaking about Ossie Davis and Ruby Dee.
Rev. Jesse Jackson.
Maya Angelou, author and inaugural poet who wrote the poem for President Clinton's 1992 inaugural ceremony.
Susan Taylor, Editor-in-Chief of Essence, the largest lifestyle magazine for African American women.
Sidney Poiter, first African American actor to receive an Academy Award, and pioneer in Hollywood.
Douglas Turner Ward, playwright, director and founder of the Negro Ensemble Company.
Dick Gregory, comedian and human rights activist.
---