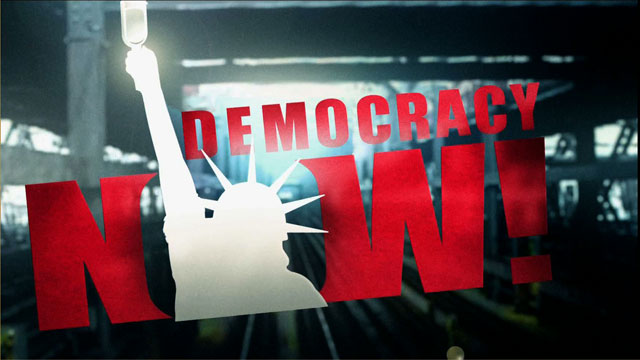 Next Monday in New York City, Project Censored will be giving out its awards for the Top 25 Censored Stories of 1998. These are investigative stories you will not find in your morning newspapers or your evening news. The stories range from nuclear accidents to secret multinational surveillance operations, to environmental disasters caused by the U.S. Army and so on. The mainstream press will not talk to the authors of the most censored stories of 1998, but we will.
Guest:
Peter Phillips, is the Director of Project Censored, published by Seven Stories Press.
Loral Lumpe, works with the Federation of American Scientists. She wrote the number one censored story of 1998: Costly Giveaways, about how the Clinton Administration aggressively promotes U.S. arms sales world-wide.
Terry Allen, is editor of Covert Action Quarterly. Covert Action had 3 of the top 25 censored stories of 1998: Phi Beta Capitalism: Big Business Seeks to Control and Influence U.S. Universities, Secret Power: Exposing the Global Surveillance Systems, and Space Probe Explodes, Plutonium Missing.
Anne-Marie Cusac, is Managing Editor of The Progressive magazine. She wrote the number 5 censored story for 1998, Shock Value: US Stun Devices Pose Human-Rights Risk.
Lawrence Soley, wrote the number three story, Phi Beta Capitalism for Covert Action Quarterly.
Related Links:
---