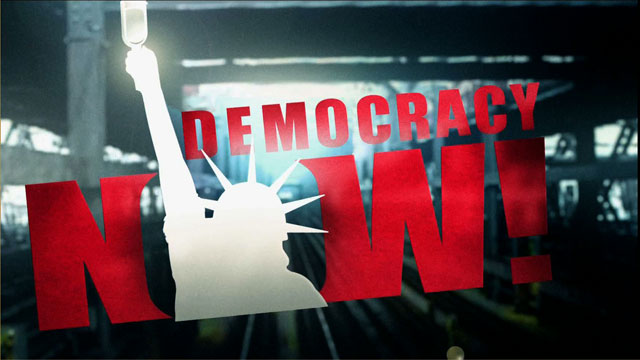 Media Options
You have been listening to an excerpt from "Mr. V: Searching for Mordechai Vanunu," the one-actor play written and directed by Ig'al Ezrati, starring the award-winning Israeli actor Jonathon Cherchi. It is staged by the Israeli company "The Local Theatre."
Guests:
Ig'al Ezrati, playwright and director of "Mr. V: Searching for Mordechai Vanunu." His direction received an Honorable Mention in 1997 from the Tel Aviv Fringe Center. His works include "King Lear," "Protocols," and "Let's Dance."
Jonathon Cherchi, award-winning Israeli actor starring in "Mr. V" has been with the Kamer Theatre in Israel since 1982. Included in his repertoire are "Angels in America" and "Lost in Yonkers." He was awarded Best Actor at the 1994 Acre Israeli Theatre Festival
Meir Vanunu, is a brother of Mordechai Vanunu. He recently visited his brother in Ashkelon prison after he was released from solitary confinement.
Sam Day, is the coordinator of the U.S. campaign to free Mordechai Vanunu based in Madison, Wisconsin. He has traveled to Israel and other countries in the effort to free Vanunu, and helped to bring the play "Mr. V" to this country.
.
.
.
---