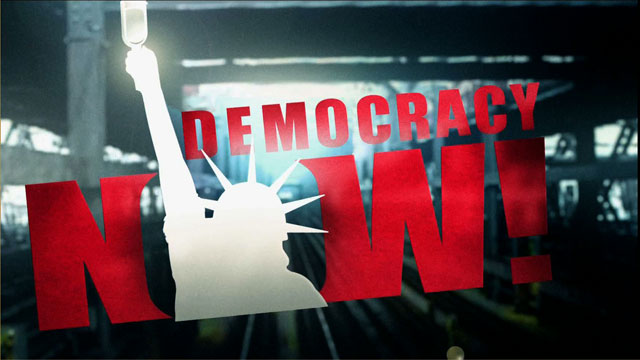 This is viewer supported news. Please do your part today.
Donate
This weekend host Amy Goodman went to the community of Harvard, Massachusetts, 30 miles outside Boston where I spoke to a gathering of Peace Brigades International. The group began about 15 years ago, going to countries where human rights activists were under fire and serving as their escorts. They've worked in El Salvador, Haiti, Sri Lanka, and Guatemala. After the assassination of bishop Gerardi last week, it remains to be seen whether more Guatemalan human rights activists will ask for PBI's help. We are joined now by Liam Mahoney who has been with the PBI for 11 years.
Guest:
Liam Mahoney, has been with PBI for 11 years, serving some of that time as an escort in Guatemala. He is the co-author, together with Luis Enrique Eguren, of ??Unarmed Bodyguards: International Accompaniment for the Protection of Human Rights, published by Kumarian Press.
---