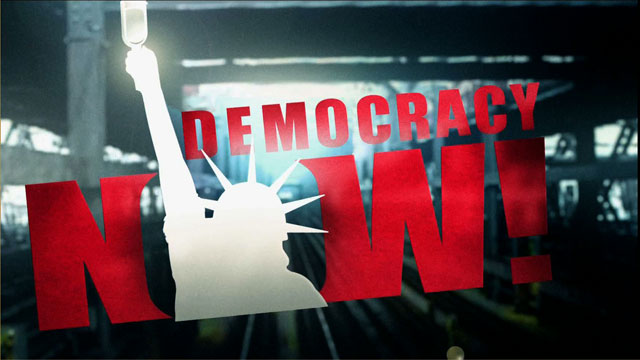 Media Options
Who are the coca growers of Latin America? Does this statement surprise you — "Andean coca growers are against drug consumption in the North and South and we are declared enemies of drug trafficking and its corrupting and violent effects. We ratify that for us and for millions of people in our countries coca is not cocaine, coca growers are not drug traffickers and the coca leaf consumer is not a drug addict." This is from a statement signed by a large organization of coca growers from South America that was delivered to the U.N. special session on drugs this week. We are joined now by one of the drafters of this statement, as well as other peasant activists.
Guests:
Omayra Morales, a former cocoa grower from Miraflores, Colombia, a highly militarized area in southern Colombia. She is currently an official with the Andean Council of Coca Leaf Growers, which represents coca growers from Bolivia, Colombia and Peru. She spoke on Monday before the general assembly at the UN Drug Conference, giving the perspective of the cocoa growers
Carlos Francisco Barrantes, a representative of the Andean council of small Coca farmers and president of CONOPA, a Peruvian peasant federation.
Ricardo Vargas, a researcher and community organizer with the Bogota-based Center for Investigation and Popular Education (CINEP)
Related links:
.
.
.
---