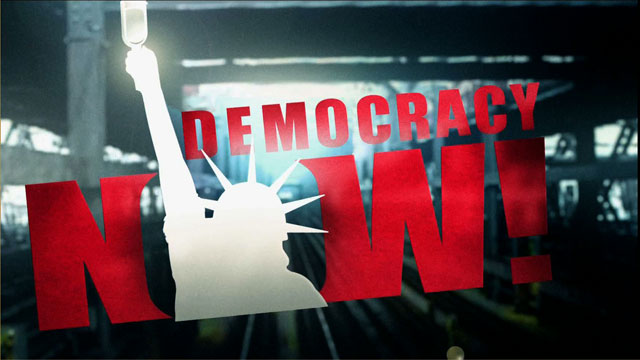 This is viewer supported news. Please do your part today.
Donate
More than 9,000 members of the United Auto Workers ratified agreements yesterday to end the nearly eight-week strike at two auto parts factories in Michigan, a dispute that has shut down G.M. assembly plants across North America. About 90 percent of workers at G.M.'s Flint Metal plant voted to ratify their pact, while stronger worries about future job security at the Delphi East plant held the approval vote there to 76 percent. The Flint Metal and Delphi East plants waged two of the longest and costliest strikes against the automaker in nearly 30 years, costing G.M. an estimated $2.5 billion in short-term losses, and possibly more serious, further eroding its share of the U.S. auto market. Production rates and health-and-safety grievances are important in the battle between the auto giant and the union, but some labor analysts say the issue that really matters to the two sides is who gets to control G.M.'s redesigned 1999 Chevrolet Silverado pickup and its sister trucks, slated to be launched in September.
Guest:
Harley Shaiken, a professor specializing in labor issues at the University of California at Berkeley.
---