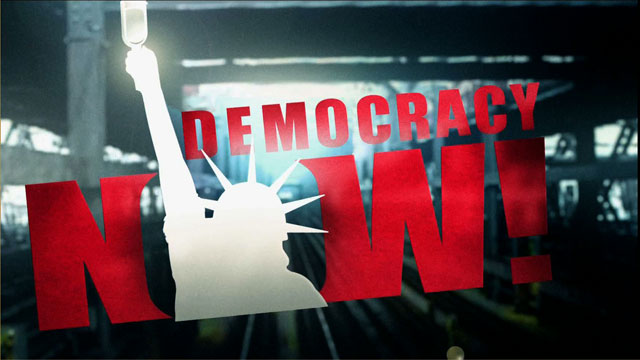 This is viewer supported news. Please do your part today.
Donate
Oilwatch, a coalition of community groups from around the world that are threatened by oil development, met last week in Mexico City. Representatives of communities in 52 different countries gathered to discuss the similarities in their respective struggles against oil production and development. Some of the most well-known struggles include the indigenous Uwa people in Colombia who have been fighting Occidental Petroleum, and the Ogoni people in Nigeria who have been threatened by Royal Dutch Shell.
Guest:
Steve Kretzman, the Oil Campaign Director for Project Underground, the North American Subsidiary of Oilwatch.
Related link:
---