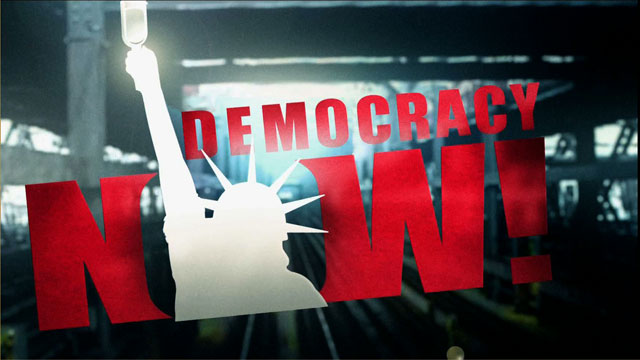 This is viewer supported news. Please do your part today.
Donate
The Nigerian government yesterday announced plans to hold an election next February. But some opponents of the regime are resisting military-led plans for change. Amy Goodman is on assignment in Nigeria, where she talks with us about the upcoming elections as well as her trip to Ogoniland, where she met the family of executed environmentalist Ken Sarowiwa.
Guest:
Amy Goodman, the regular host of Democracy Now!
---