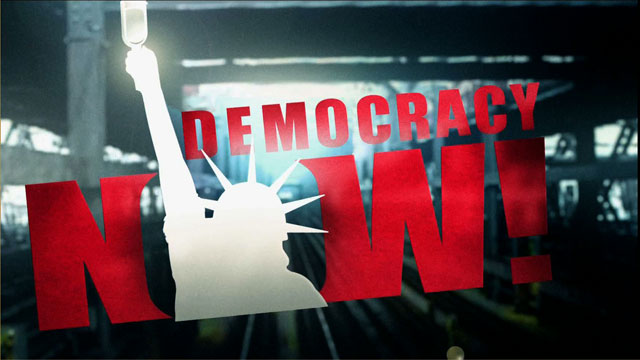 This is viewer supported news. Please do your part today.
Donate
Congress is quietly preparing to pass a series of spending bills containing drastic anti-environmental provisions. At least 22 separate anti-environmental provisions are attached to the Senate Interior Appropriations bill, with votes expected in the next few weeks. These "riders," as the provisions are called, will cost taxpayers hundreds of millions of dollars and will have devastating effects on the environment. If the riders are approved, public funds will be used for such things as clear-cutting national forests and as handouts to the oil industry. The biggest beneficiaries of these provisions will be the timber, oil, grazing and mining industries.
Guest:
Anna Aurillio, a researcher with the U.S. PIRG (U.S. Public Interest Research Group).
Related link:
---