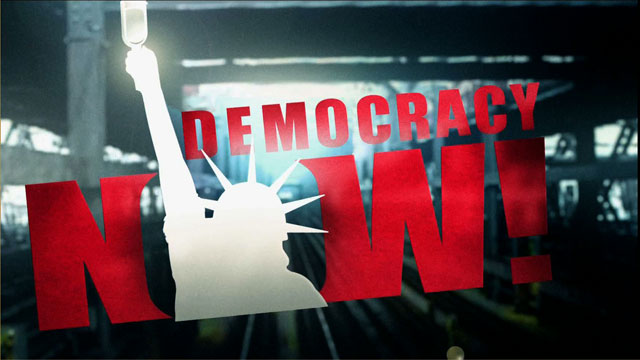 Media Options
Yesterday the House of Representatives passed the Western Hemisphere Drug Elimination Act, which authorizes $2.3 billion in equipment and programs aimed at drug interdiction over the next three years. Critics say the Act does not include measures for human rights protection, and that without them, military aid could end up in the hands of human rights violators.
Congress will also be voting on the Human Rights Information Act, which seeks to declassify U.S. government records on the United States' involvement in human rights violations in Guatemala and Honduras. Proponents of the act say that these records are crucial in determining the U.S. role in the killings, disappearances and torture of hundreds of thousands of Guatemalans over more than four decades.
Guests:
Rep. Bill McCollum (R-FL), sponsor of the Western Hemisphere Drug Elimination Act (in the House).
Carlos Salinas, Advocacy Director for Latin America and the Caribbean for Amnesty International USA.
Related links:
---