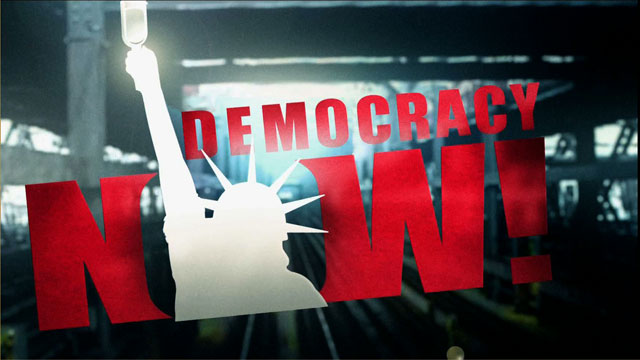 This is viewer supported news. Please do your part today.
Donate
In the U.S. Commonwealth of the Northern Mariana Islands, immigrants mainly from China are imported under fraudulent schemes and work under appalling conditions. In the first-ever attempt to hold U.S. retailers accountable for mistreatment of workers in foreign-owned companies operating on U.S. soil, human rights groups today are filing a class action lawsuit against 18 high profile U.S. manufacturers and retailers, including The Gap, Tommy Hilfiger, May Company, Sears and Wal-Mart.
Guest:
Carmencita Abad, a Filipino garment worker in Saipan who worked for SAKO, a firm that produces garments for The Gap and other manufacturers.
Related links:
---