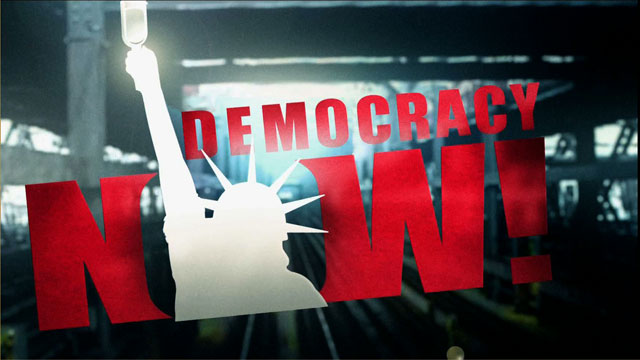 This is viewer supported news. Please do your part today.
Donate
Dennis Hastert was sworn in yesterday as the 51st Speaker of the House. While the mainstream media focus on his "low-key" style, we look at his political record concerning the Patient Bill of Rights, campaign finance reform, nuclear power, NAFTA and GATT. Frank Clemente discovered his views when he accompanied Hastert on an inspection to a hospital in Canada run by a CEO from DeKalb, part of Hastert's district.
Guest:
Frank Clemente, Director of Public Citizen's Congress Watch, former Senior Policy Advisor 1989-94 for the Government Operations Committee.
---