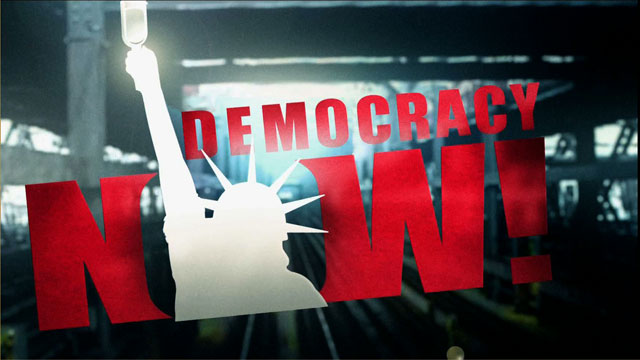 Media Options
This week, a federal judge in California has overturned a 1982 state law that allowed police officers to sue individuals who complained of police misconduct. U.S. District Judge Gary L. Taylor ruled on Wednesday that the law violated Constitutional rights to free speech. The American Civil Liberties Union challenged the law, saying officers had been using it to prevent people from following through with complaints.
The ACLU filed the suit on behalf of Myron Gritchen, who was stopped in April 1998 by a Long Beach police officer and accused of speeding. Gritchen, who denied the charge, filed a complaint against the officer and two months later received a letter from the officer's attorney threatening to sue him.
Today, October 22, is the national day against police brutality. All across the country, people will attend vigils, teach-ins, marches and rallies to protest an epidemic of police brutality throughout the United States.
Victims are overwhelmingly African Americans, Latinos and other people of color, as well as poor whites. Many of them were youths and had lives, families and were a part of society. But rarely do we hear of them, or the circumstances of their deaths. Cases like the shooting deaths of Tyesha Miller in Riverside, California and Amadou Diallo in New York City have received national attention, but there are thousands of others whose deaths are not publicized, and we never hear about the real circumstances of their killing.
The "Stolen Lives" project is gathering the names of those killed by the police and the Border Patrol. This project is a part of the Anthony Baez Foundation, the October 22 Coalition and the National Lawyers Guild. It is sponsored by the Center for Constitutional Rights.
Today we hear a special reading from the Stolen Lives Project, of the names of some of those killed by police. Reading the names are poet Jerry Quiggly from Los Angeles, actor Mario Van Peeble, filmmaker Michael Moore and actor Ossie Davis.
Tape:
Jerry Quiggly, Mario Van Peeble, Michael Moore and Ossie Davis, reading from the Stolen Lives Project
---