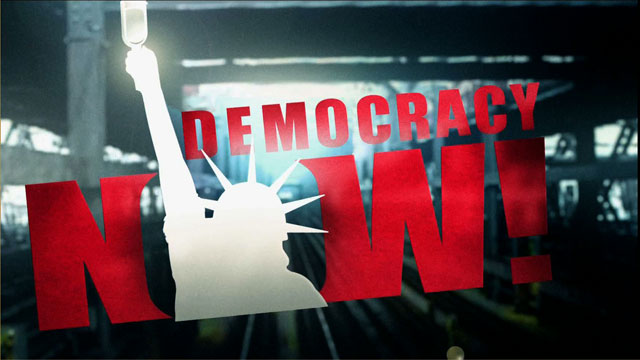 Media Options
Last week, a coalition of grassroots groups led by the Missouri Citizen Education Fund kicked off a petition drive against Senator John Ashcroft of Missouri. They are protesting Ashcroft's comments in the Second Quarter 1998 issue of Southern Partisan, a Neo-Confederate national journal. In that issue, the Missouri senator praised Confederate leaders who fought to preserve slavery, including Robert E. Lee, and Jefferson Davis, who owned slaves.
Ashcroft has come under fire in recent weeks for killing the nomination of Missouri Supreme Court Justice Ronnie White to the federal bench, and for using racial politics in his reelection bid against Gov. Mel Carnahan. Petition organizers are demanding that the senator retract his statements.
Guest:
Palmer Alexander, of the A. Phillip Randolph Institute, an organization of African American union members. The organization is a part of the coalition spearheading the petition campaign against Ashcroft.
---