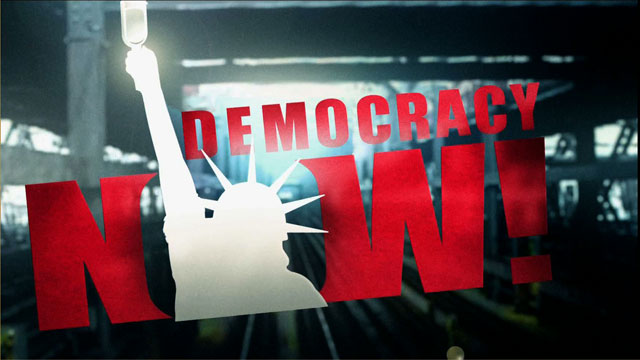 Media Options
US Trade Representative Charlene Barshefsky, who last week negotiated the Clinton administration's trade deal with China and will represent the US government at this month's World Trade Organization summit in Seattle, received a surprise yesterday morning when activists from ACT-UP and other AIDS organizations occupied her office.
The activists handcuffed themselves to each other, and some also chained themselves to Barshefsky's balcony, where they unfurled a banner demanding "Essential medication for all nations." The demonstrators threw dollar bills with Barshefsky's face, as well as empty pill bottles that they said symbolized the bullying effect that US trade policies have had on nations hard-hit by HIV and AIDS. Ten of the activists were arrested.
Guest:
Susan Whitaker, one of the ACT-UP members who stormed Barshefsky's office. She was thrown out by police but was not arrested.
---