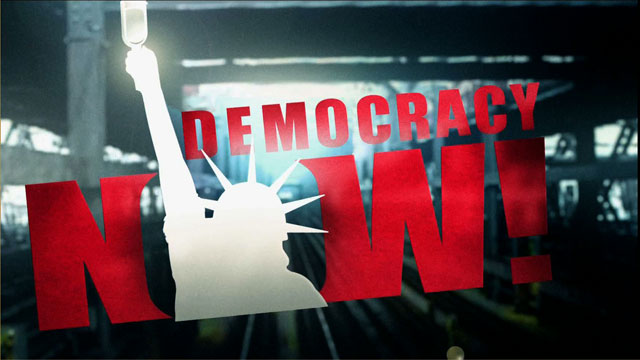 This is viewer supported news. Please do your part today.
Donate
At least 19 people were killed and another 10 were seriously injured in the Niger Delta this weekend when Nigerian military forces opened fire on a group of protesters at a Shell oil facility. Community activists had come to the Forcados oil terminal, located about 150 miles southeast of Lagos, to protest the oil giant's continued devastation of their land. Oil production at the Forcados facility is down from 400,000 barrels a day to around 250,000 barrels per day due to the ongoing protests by activists from the impoverished communities where Shell operates. Nigerian dictator General Abdulsalami Abubakar ordered troops into the region as protests in the Niger Delta against oil multinationals and against Nigeria's military government escalate.
Guest:
Oronto Douglas, environmental attorney and founder of Environmental Rights Action in Nigeria.
Related link:
---