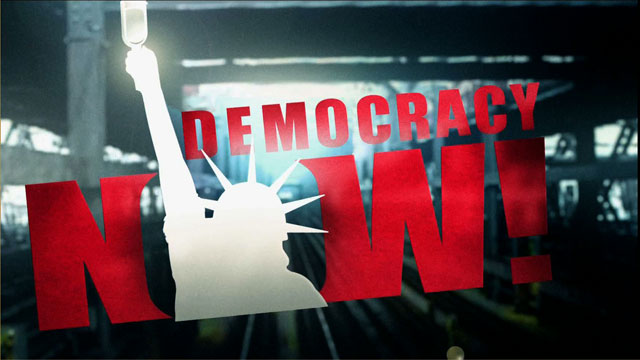 Media Options
World leaders today filed by the flag-draped casket of King Hussein at the Royal Palace in Amman, as Jordan said goodbye to its leader of 46 years. Hundreds of dignitaries from around the world gathered in Jordan's capital for the funeral, including some, such as Israeli Prime Minister Benjamin Netanyahu and Syrian President Hafez Assad, who are bitter enemies.
President Clinton, accompanied by former Presidents Bush, Carter and Ford, bowed their heads in tribute to Hussein as they passed his casket. First Lady Hillary Clinton and Jordan's Queen Noor are not attending the funeral–women are barred from today's events, and will pay tribute tomorrow separately from the men.
Guests:
Walid Kenaan, was a student activist in the 1980s at Yarmuk University, involved in a strike where five students were killed over tuition hikes.
Khalid Mansour, correspondent with Middle East Agency in Washington.
---