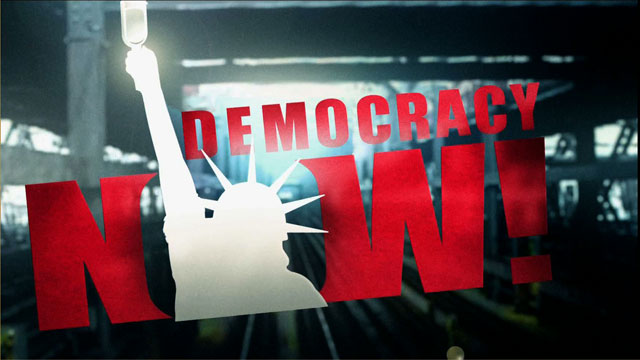 Chevron yesterday barred a credentialed Pacifica Radio news reporter from attending a public news conference with U.S. Senator Dianne Feinstein. Wendell Harper, a 20-year veteran in news reporting for Pacifica station KPFA in Berkeley, California, was denied access to the press conference at Chevron's San Francisco headquarters. He was there to cover Chevron's announcement that it was phasing out MTBE additives from its gasoline. Fred Gurrell of Chevron's Public Affairs office told KPFA station manager Nicole Sawaya that "Pacifica does not report news" and hung up on her.
Yesterday's banning comes the same month in which Pacifica Radio has received four major journalism awards for a Democracy Now! expose entitled "Drilling and Killing: Chevron and Nigeria's Oil Dictatorship"–including the prestigious George Polk Award for Radio Reporting. The documentary exposes Chevron's role in the killing of two activists who were protesting Chevron's drilling activities in their communities in the Niger Delta.
Guest:
Wendell Harper, reporter for Pacifica Radio's KPFA in Berkeley, California.
Related link:
---