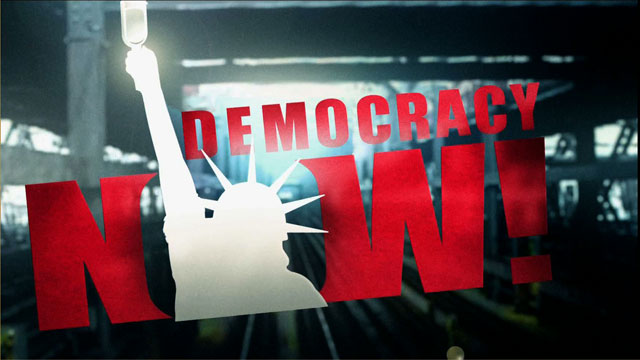 Media Options
Today, we look at the case of Lori Berenson, the American who is serving a life sentence in Peru on charges of "treason to the fatherland." For the first time since she was arrested three years ago, the former Massachusetts Institute of Technology student was able to meet with a group from the United States, and Amy Goodman was able to join the delegation for the visit to Socabaya Prison, where she is being held.
Berenson, a journalist, was convicted of helping the Tupac Amaru Revolutionary Movement plan an assault on the Peruvian Congress. She was tried by a hooded military judge, and prosecutors used secret evidence against her. For three years, Berenson was held in the frigid Yanamayo prison in the Andes mountains in an unheated, open-air cell without running water, where her hands swelled like boxing gloves from the cold, and she developed gastric and eye problems. She was transferred in October to the warmer Socabaya prison, but she was held in complete isolation for the past four months.
Amnesty International has called her total isolation "cruel and unusual punishment," while a working group of the United Nations High Commissioner of Human Rights determined that "the detention of Lori Berenson is arbitrary and in violation of the Universal Declaration of Human Rights," as well as the International Pact of Civil and Political Rights.
Guest:
Tom Nooter, one of the three attorneys for the Berenson family (the other two are Ramsey Clark and her Peruvian lawyer). He has represented the Berensons before the Organization of American States.
Related link:
---