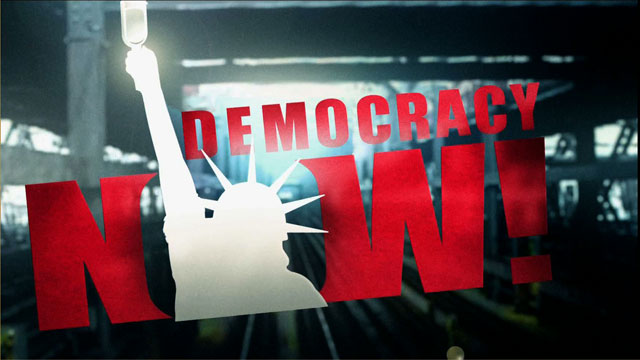 Media Options
Recently, many scientists, health professionals and environmental activists are demanding to know whether NATO is using weapons that contain depleted uranium, a radioactive metal that is used to tip bullets that pierce armored tanks. Depleted uranium was extensively used in Iraq during the Gulf War, and studies have shown that it has caused birth defects, stillbirths, high rates of cancer and other symptoms associated with Gulf War Syndrome.
Those affected by these ailments include Iraqis, Gulf War veterans and residents of Socorro, a small New Mexico town located just a few miles from where the military conducts tests on depleted uranium. So far, both NATO and the Pentagon have refused to say whether they are using bullets tipped with depleted uranium against the Serb army. But many say that depleted uranium is being dropped on Yugoslavia because it is used in Tomahawk and Cruise missiles as a balancing mechanism.
Guests:
Damacio Lopez, researcher with Revisioning New Mexico, an organization that works on the effects of depleted uranium. He wrote a report on the health effects of depleted uranium in Iraq and in Socorro, and he is planning to go to Yugoslavia to test for the presence of depleted uranium in the atmosphere.
Paul Sullivan, Gulf War veteran from the National Gulf War Resource Center.
Rosalie Bertell, epidemiologist and President of the International Institute of Concern for Public Health, Editor in Chief of International Perspectives in Public Health. She has testified before Congress on health issues.
---