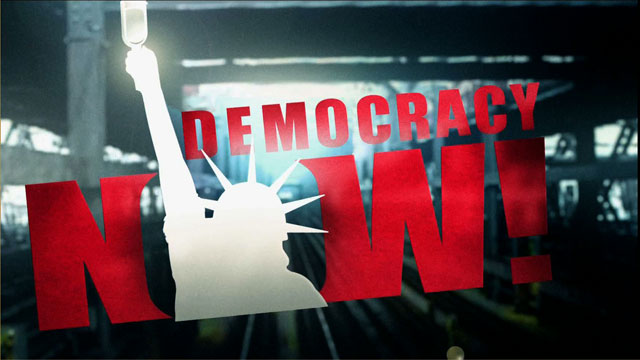 Media Options
On the eve of the NATO summit celebrating the Western alliance's 50th anniversary, Britain and France have asked their allies to consider the use of ground forces in Yugoslavia. Washington has signaled some flexibility, and has agreed to review the option.
And while NATO continues to pound Yugoslavia, yesterday destroying the main Belgrade residency of Yugoslav President Slodoban Milosevic, five youths were killed yesterday in East Timor by members of a pro- Indonesian militia armed by the Indonesian military–this just hours after pro and anti independence factions signed a peace accord in Dili aiming to end violence in the occupied territory. A pistol-waving militiaman threatened a group of journalists and ordered them back to Dili as they accompanied a government human rights commission team investigating last week's massacre by pro-Indonesian militias of at least 25 people.
Connections between the two issues have not been made by the corporate media. But both Kosovar Albanians and the East Timorese have been victims of systematic persecution and killings–the first by the Yugoslav military, and the second by the US-armed Indonesian military and pro-Indonesian militias. Yet while the West chose to punish Milosevic with bombs, Indonesian dictator Habibie continues to enjoy the support of the West.
Today we look at hypocrisy in Western foreign policy. While the corporate media reports on international human rights violations on a case-by-case basis, as if they were all unrelated, two award-winning journalists make the connections.
Guests:
John Pilger, journalist, documentary filmmaker and author of ??Hidden Agendas, a book about worldwide struggles for justice and the veiled role of the United States and Britain. He also produced the documentary on East Timor "Death of a Nation."
Robert Fisk, award-winning journalist with The Independent of London, reporting from Belgrade.
??
??
??
????
??
---