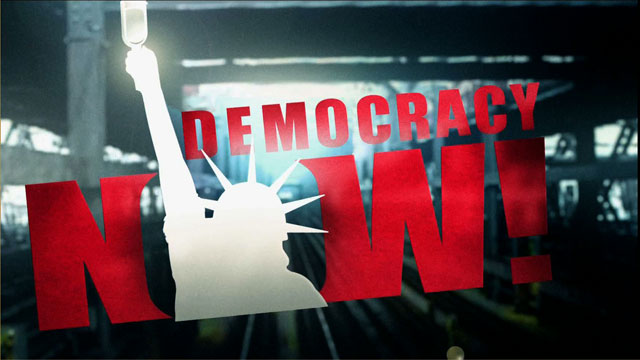 Media Options
Police officers in Riverside, California shouted racial epithets and celebrated with high-fives last December after fatally shooting Tyisha Miller, an African American teenager who was found unconscious in her car–this according to a federal lawsuit filed by Miller's family.
Relatives of James Byrd Jr., an African American man who was dragged to his death by a group of neo-nazis, say they are disappointed at the death of a hate crimes bill in Congress, after legislators failed to reach a compromise.
A month after an African American child, 14-year old Aquan Salmon, was shot and killed by a white officer, the chief of the Hartford Police in Connecticut urged his officers to identify and change racist attitudes in the force.
Today is the 74th anniversary of the birth of Malcolm X, and these are some of the stories in today's news. And his words of over 25 years ago still apply today. And to celebrate his birthday we bring you a speech he gave in 1963–just two years before he was assassinated.
Tape:
Malcolm X, speaking in 1963.
---