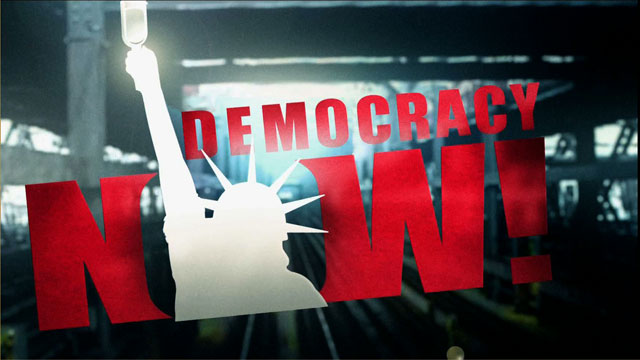 NATO yesterday bombed a hospital and damaged the Swedish ambassador's home in Belgrade in its heaviest air attack in weeks. Doctors said that three people were killed when a missile slammed into the hospital.
A NATO spokesman in Brussels said only that one of its bombs went astray, landing some 500 feet away from the army barracks he said it was supposed to hit.
The Swedish foreign ministry said an explosion blew out the windows and a door at the Swedish ambassador's home. Nearly two weeks ago, NATO missiles hit the Chinese Embassy in Belgrade, killing three people.
Warplanes also hit two other neighborhoods at the edge of Belgrade early today.
Guest:
Jeremy Scahill, Pacifica reporter. Speaking from Budapest.
---