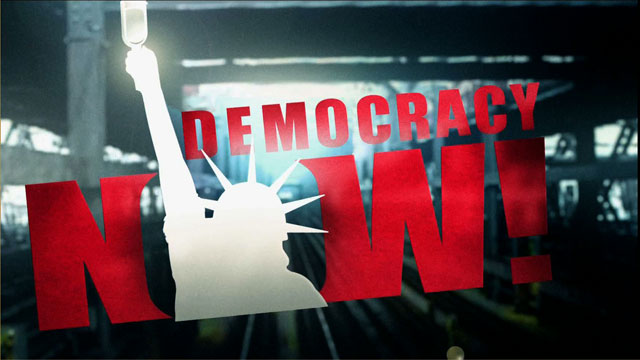 Media Options
With violence sweeping Indonesian-occupied East Timor, the foreign ministers of Indonesia and Portugal plan today to sign an accord that could lead to independence for the former Portuguese colony.
Yesterday, dozens of Timorese students demonstrated in Dili, the capital of East Timor, demanding that the UN meeting bring an end to terror in the occupied territory. Scores of people have been killed by Indonesian-armed and trained paramilitary death squads, and many supporters of independence have had to gone into hiding.
On April 6, Indonesian soldiers and paramilitary groups attacked thousands of refugees on the grounds of the Liquica church, killing between 25 and 200 people. Today we are joined by one of the survivors the recent Liquica massacre, as well as by someone who worked with the Indonesian military and managed to smuggle documents linking the Indonesian military with paramilitary death squads in East Timor. They are in Washington. We will not identify our Timorese guests by name on the Internet to protect their families still in East Timor.
Guests:
Survivor of the Liquica massacre in East Timor just a few weeks ago.
Timorese civilian who used to work for the Indonesian military. He turned over information that links the Indonesian military to paramilitary death squads in East Timor.
Aryati, translating from Indonesian to English.
Lynn Fredrickson, Head of the Washington office of the East Timor Action Network.
Related link:
---